Catholic Schoolhouse Virtual Community
Catholic Schoolhouse Virtual Community
Helping cultivate the true, good, and beautiful in your homes!
"I love Catholic Schoolhouse because it lets me homeschool MY way!"

– Rebecca, Pennsylvania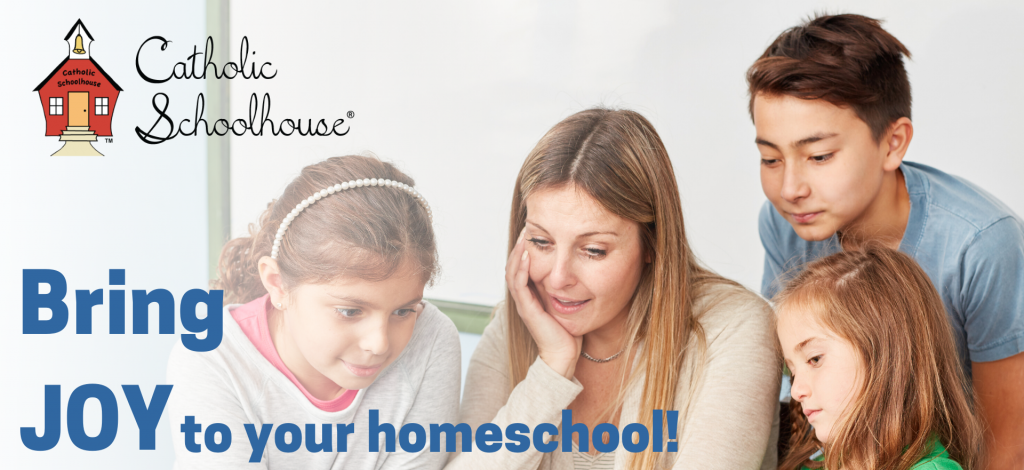 Catholic Schoolhouse is excited to announce bringing the benefits of a Catholic community to remote homeschooling families!
Catholic Schoolhouse is Classical. Flexible. Accessible.
Proudly Catholic. A place to connect and belong. Open to all.
Experience more with family Catholic Schoolhouse membership. 
Unlimited access to the Catholic Schoolhouse sharing and exchange site.
Enjoy family unity with all students learning the same topics – this year, its Tour I.
Affordable family pricing – one membership for your entire family.
Get CSH downloadable products.
Discount coupon to the Catholic Schoolhouse store.
Collaborate with other Catholic Schoolhouse homeschooling teachers (users) and families in a sharing zone.
Experience great lists and printables shared member-to-member (infinite value with our one-of-a-kind copyright license).
Access to Microsoft Teams App for PC or phone, including Microsoft Office 365 online plus educational apps.
Weekly challenges to keep your family engaged.
Excel with fun peer competitions.
Catholic Schoolhouse was founded in 2007 to enhance education in the grammar stage by providing classical memory work for the Catholic homeschool. Going beyond simple memory work, the developers enlisted experts in all areas of study and a wide variety of resources, Catholic and secular, homeschool and non-homeschool to determine what information is typically encountered during the elementary school years (K-8). 
Individual families, chapters and co-ops are able to succeed, bring family unity to teaching, and belong to a greater Catholic community with Catholic Schoolhouse.
Homeschool Success through a Classical Approach