Tour 1: Music Samples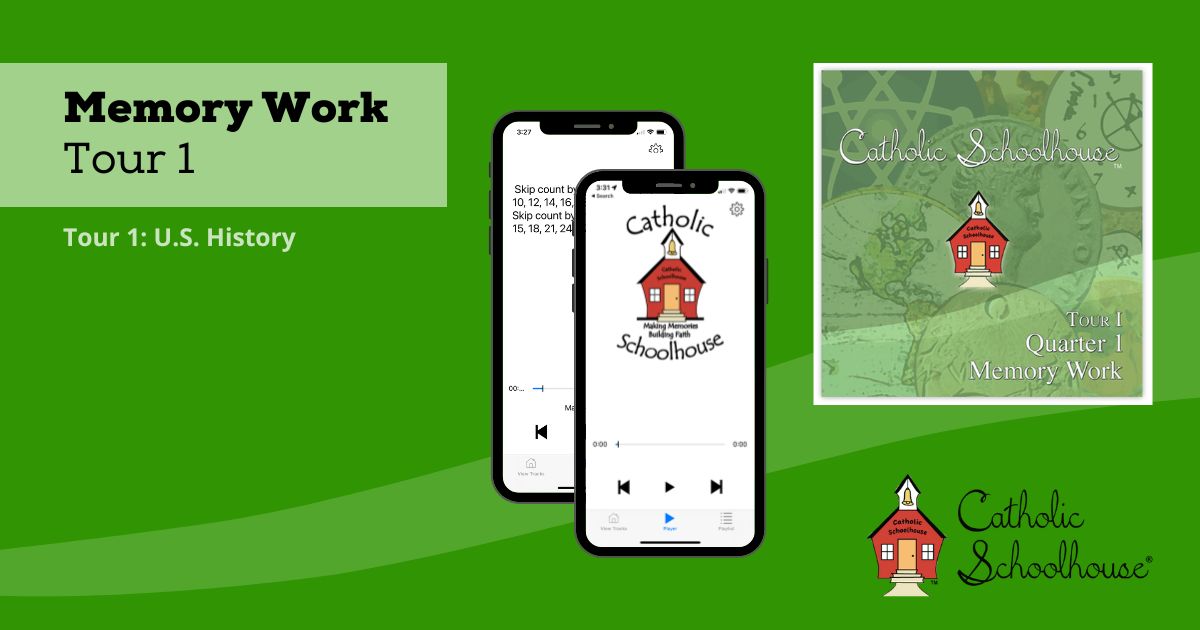 Here are some samples from the Catholic Schoolhouse Tour 1 Memory Work CD Set. Purchase in the store.
Tour 1 covers U.S. History
4 CDs cover the entire year's memory work and more (1 CD per quarter)
Catchy earworms that stick with you for life!
High-quality CD replication for longevity
Easy to store cardboard sleeves with tracklists
Each week begins with an introduction of the featured saint, artist, and musician, then continues with the memory work set to music
A song for every memory statement
A variety of voices and styles keep the music fun and singable
Song tracks ordered by week and again by subject allow easy selection for learning or review
Weeks 1-3 Religion – Psalm 23
Week 6 Science – Insects
Week 8 Science – Types of Precipitation
Week 4 History- Formation of the 13 Colonies
Week 19 History- Rosa Parks, Martin Luther King, Jr.
---
TOUR 2 MEMORY WORK CD SAMPLES | TOUR 3 MEMORY WORK CD SAMPLES
Prefer digital versions? Check out the Catholic Schoolhouse Classical Memory Work app. Subscription required.