Create a Domestic Catholic Schoolhouse
Bring unity to your homeschool by creating a Domestic Catholic Schoolhouse! To support you we have made the chapter art and science books available to you, as well as other resources as we are able.
Catholic Schoolhouse goes beyond memory work–it is a comprehensive scope and sequence; a foundation to build a true one-room schoolhouse for your family.
Catholic Schoolhouse is flexible . . . classical . . . accessible . . .you can do it!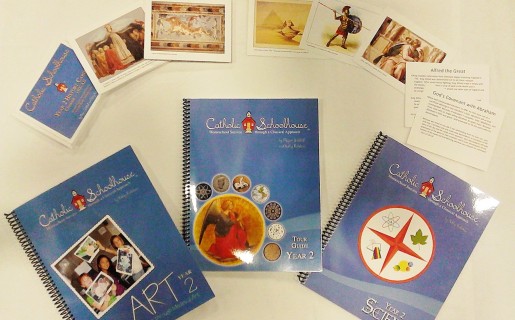 Get your own Catholic Schoolhouse account in seconds